af Karsten Jørgensen
I anledning af 50 året for udgivelsen af det legendariske album "Bridge Over Troubled Water" med Simon & Garfunkel, udsender duoen nu en EP, "Live At Carnegie Hall 1969", dog kun til streaming, med live-versioner af fire sange, som var med på den berømte plade: "So Long, Frank Lloyd Wright", "The Boxer", "Song For The Asking" og titelsangen "Bridge Over Troubled Water".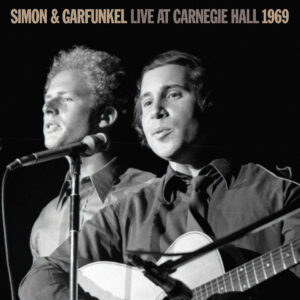 Alle fire sange er optaget i Carnegie Hall den 27. november 1969. En anden sang fra samme aften, "At The Zoo", blev i 2008 udgivet på albummet "Live 1969", men udgivelsen af de fire sange på EP kan muligvis være en trailer for et album med alle sangene fra den pågældende aften i Carnegie Hall, hvor de spillede for en udsolgt sal. Det samme gjorde de aftenen efter, og det var lidt af en præstation, da The Rolling Stones samtidig spillede i Madison Square Garden lige i nærheden.
LP'en "Bridge Over Troubled Water" blev oprindelig udsendt den 26. januar 1970, og blev årets bedst solgte album. Det lå nr. 1 på hitlisterne i ti forskellige lande, og gav duoen seks Grammy'er det følgende år, bl.a. som "Album of the Year", "Record of the Year" og "Song of the Year".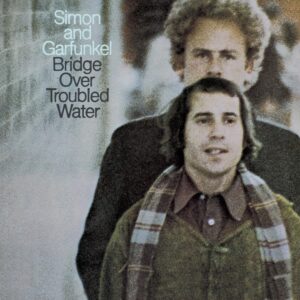 Kort tid efter udgivelsen gik duoen hvert til sit. Siden har Simon udsendt 14 studieplader, Art Garfunkel 10, og duoen er med jævne mellemrum blevet gendannet, dog kun på scenen. Sidst parret optrådte sammen var ved en koncert på New Orleans Jazz & Heritage Festival i april 2010.
Til spørgsmålet om hvorvidt duoen kunne finde på at blive gendannet igen, sagde Paul Simon til Rolling Stone i 2016: "Det er helt udelukket. Vi er ikke engang på talefod med hinanden!"